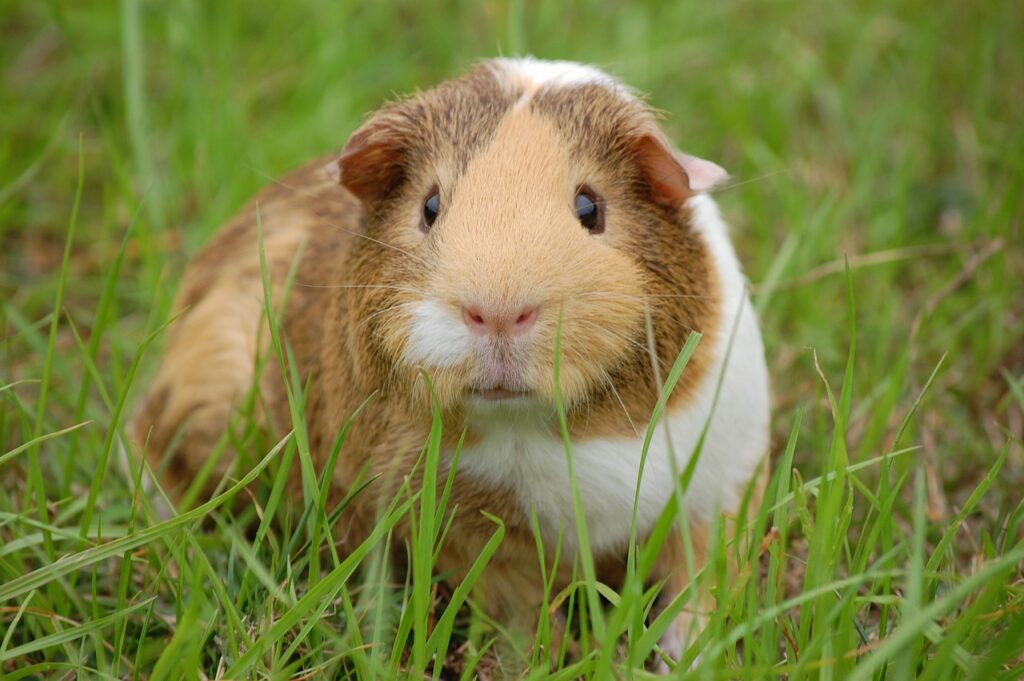 Introduction:
Guinea pigs, also known as cavies, are adorable and sociable small pets that have captured the hearts of many pet owners worldwide. Their friendly nature and gentle disposition make them perfect companions for families and individuals alike. In this comprehensive care guide, we will explore the essential aspects of guinea pig care, ensuring that you are well-equipped to provide a happy and healthy life for your furry friend.
Physical Characteristics:
Guinea pigs are small rodents with an average size ranging from 8 to 10 inches (20 to 25 cm) and a weight of 1.5 to 2.5 pounds (0.7 to 1.1 kg). They have a compact body covered in soft fur, which comes in various colors and patterns, including solid colors, multi-colors, and even long-haired varieties like Peruvian and Silkie guinea pigs.
Lifespan and Longevity:
On average, guinea pigs live for 5 to 7 years, although some may reach up to 8 years with proper care. Genetics, diet, and environment play crucial roles in determining their lifespan. By providing a balanced diet, regular exercise, and a safe living environment, you can enhance your guinea pig's longevity.
Housing and Environment:
Guinea pigs need a spacious and well-ventilated cage with enough room to move and play. A minimum cage size for one guinea pig should be about 7.5 square feet (0.7 square meters), but larger enclosures are always better. Bedding material should be soft and absorbent, such as aspen shavings or paper-based bedding. Add hiding spots and toys to keep them mentally engaged.
Feeding and Nutrition:
A guinea pig's diet primarily consists of high-quality hay, which is essential for their dental health and digestive system. Along with hay, provide fresh vegetables like bell peppers, carrots, and leafy greens. Additionally, offer commercial guinea pig pellets that are fortified with vitamin C, as these animals cannot synthesize it on their own. Fresh water should always be available.
Health and Veterinary Care:
Guinea pigs are generally hardy animals, but they are prone to certain health issues like respiratory problems, dental problems, and skin irritations. Regular veterinary check-ups are crucial to catch any potential health concerns early. Also, ensure that your guinea pig receives adequate vitamin C, either through diet or supplements, to prevent scurvy.
Exercise and Mental Stimulation:
Guinea pigs are active creatures that need opportunities to exercise and explore. Provide a safe, enclosed area outside their cage for supervised playtime. Toys like tunnels, chew toys, and cardboard boxes can keep them mentally stimulated and physically active.
Grooming and Hygiene:
Guinea pigs are clean animals and groom themselves, but they still need regular brushing to prevent matting and remove loose fur. Bathing is usually unnecessary unless they get very dirty, but ensure their living space is kept clean to avoid health issues.
Training and Behavior:
Guinea pigs are gentle and sociable by nature, making them wonderful pets for families with children. While they may not perform tricks like dogs, they can be trained to respond to their names and interact positively with their owners.
Best Suited For:
Guinea pigs are ideal for families, individuals, and seniors looking for a gentle and low-maintenance pet. They thrive on companionship, so consider having at least two guinea pigs to keep each other company.
Equipment and Supplies:
Spacious cage with appropriate bedding
High-quality guinea pig pellets
Fresh hay
Fresh vegetables
Water bottle or bowl
Chew toys and hiding spots
Safety and Pet-proofing:
Ensure that your guinea pig's living area is free from hazards like electrical cords, toxic plants, and small objects they could ingest. When letting them explore outside the cage, keep a close eye on them to prevent accidents.
Conclusion:
Guinea pigs are delightful and lovable pets that bring joy and warmth to any home. By following this care guide and providing them with love and attention, you can create a happy and fulfilling life for your guinea pig companion. Remember, the bond you form with your pet will be a rewarding and heartwarming experience for years to come.